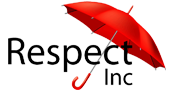 Sex Workers Outreach Project (SWOP) NSW & Respect Inc QLD are doing an outreach in Gold Coast together between 22nd and 25th of October. This is free and available to all sex workers who are living, working or even touring on the border of Queensland and New South Wales. We will be providing safer sex supplies, information and peer support. It is also a great opportunity to socialise and connect with people who are working in the same industry as you. There will be social events for a more casual & fun atmosphere.
Private one-on-one meet ups can be arranged.
When & where:
Tuesday 22 Oct Tweed
Wednesday 23 Oct Byron Bay & Ballina
Thursday 24 Oct Lismore
Friday 25 Oct Southport
For more information, RSVPs or to book a private one-on-one meet up, please contact:
Carly – Respect Inc Gold Coast Peer Educator on 0401 969 223.
NOTE: Due to our contribution and participation to this outreach, Respect Gold Coast office will be closed that week. We sincerely apologise for any inconvenience.