Sex workers, People Living with HIV, Injecting Drug Users, the LGBTIQ community make their presence known at local Townsville events such as World AIDS Day (pictured above, C. Respect Inc 2021).
What rural or regional community event would YOU like Respect Inc to be present at when we visit?
CONTACT THE RURAL REGIONAL OUTREACH TEAM DIRECTLY:
The Gurrumbillbarra and Thul Garrie Waja (Townsville) Respect Inc office is no longer open.
Respect Inc is doing regular outreach to Central and North Queensland, why not organise a visit next time we are in your town:
Mackay, Gladstone, Rockhampton, Townsville, regularly for short trips
Home visits one-on-one or a social event, depending on what the local workers request
Workshops at your place or a venue
Drop off supplies to you that you order from us
Condom, lube, sponges and dam supplies
Freebie packs
Lingerie and other donations when Respect Inc has them
How to organise a visit from us:
centralandnorthqld@respectqld.org.au
Phone numbers for Rural Regional Outreach:
0476 213 885

0416 987 011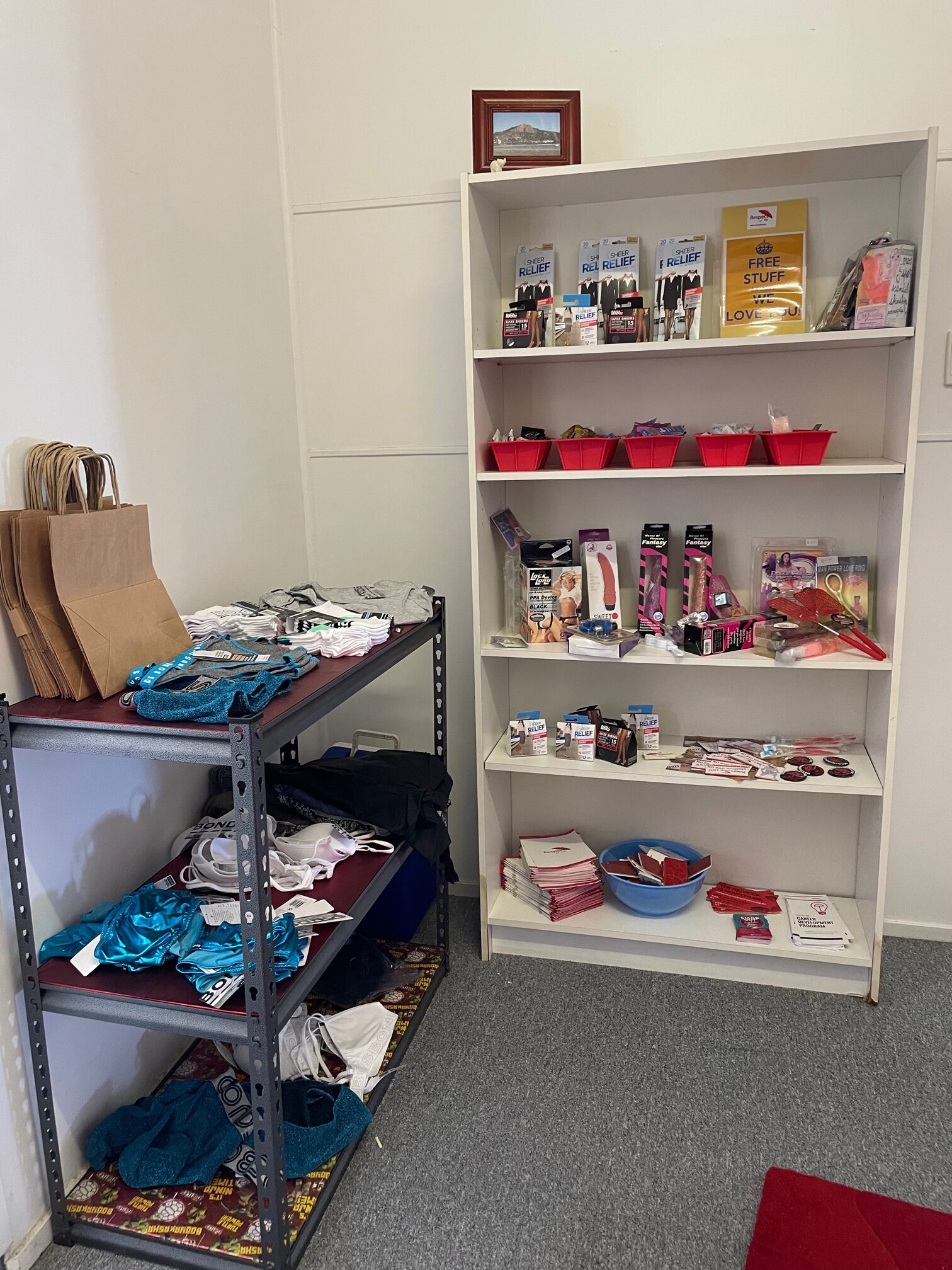 Imagine the best ever whoredrobe … but on wheels …. Coming to you at your location!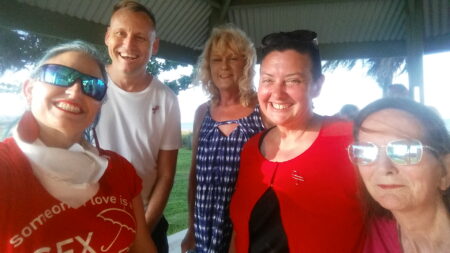 Elena, Lee, Abigail, Bec and Kelly at World AIDS Day 2021