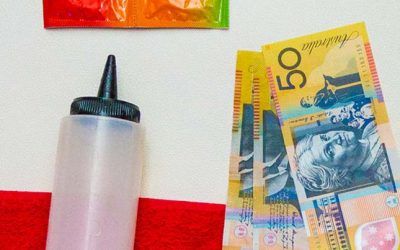 Tax information for you to organise your deductions.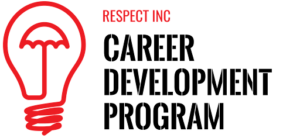 Ca

reer Development Program
A program for sex workers who want to change the way they work
The Career Development Program assists Queensland sex workers in building their skills and growing their careers.
We support sex workers who want to change the way they work. That could be entering a new area of sex work, building skills, finding work in a different industry or learning how to edit photos for online content or advertising.
The CDP recognises the extensive skills and knowledge that sex workers have, and grows those skills to support participants as they work towards and achieve their goals.
What can I expect?
Building your skills and working towards your career goals can start with a call, text, or email to the Career Development Peer:
Meanjin office: 07 3835 1111
CDP Mobile: 0432 367 598
Email: cdp@respectqld.org.au
We offer two types of support in the CDP.
You can use a one-off session to meet with the CDP peer to get support and build your capacity with something specific like
working differently in sex work

finding work in a different industry

job hunting

applications and résumé writing

tech and computer skills, or

education or course applications.
Or, the case management program can support you over a 12-month period. You can meet with the CDP peer regularly to
set goals

recognise and grow your skills

develop skills in new areas

communicate your value to others

have confidence in your career progression, and

receive support from a diverse group of sex work peers.
Is the CDP right for me?
We welcome all Queensland sex workers and all diverse experiences from within sex work.
You are not required to continue sex work, or leave it, to access the Career Development Program.
If you want to build your skills, work towards your goals and grow your career, then the CDP is right for you!