ADVERTISING GUIDELINES, VERSION 13.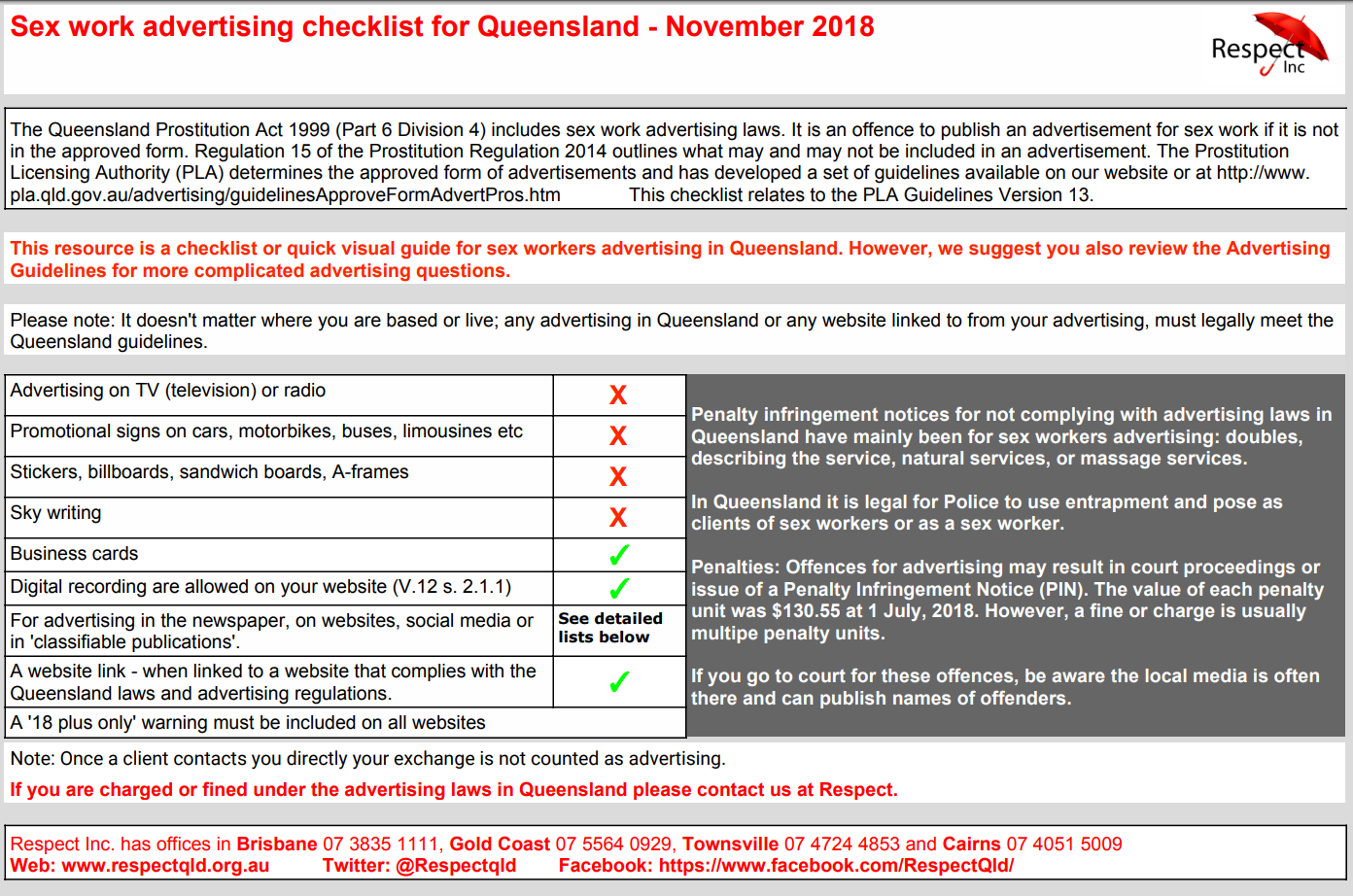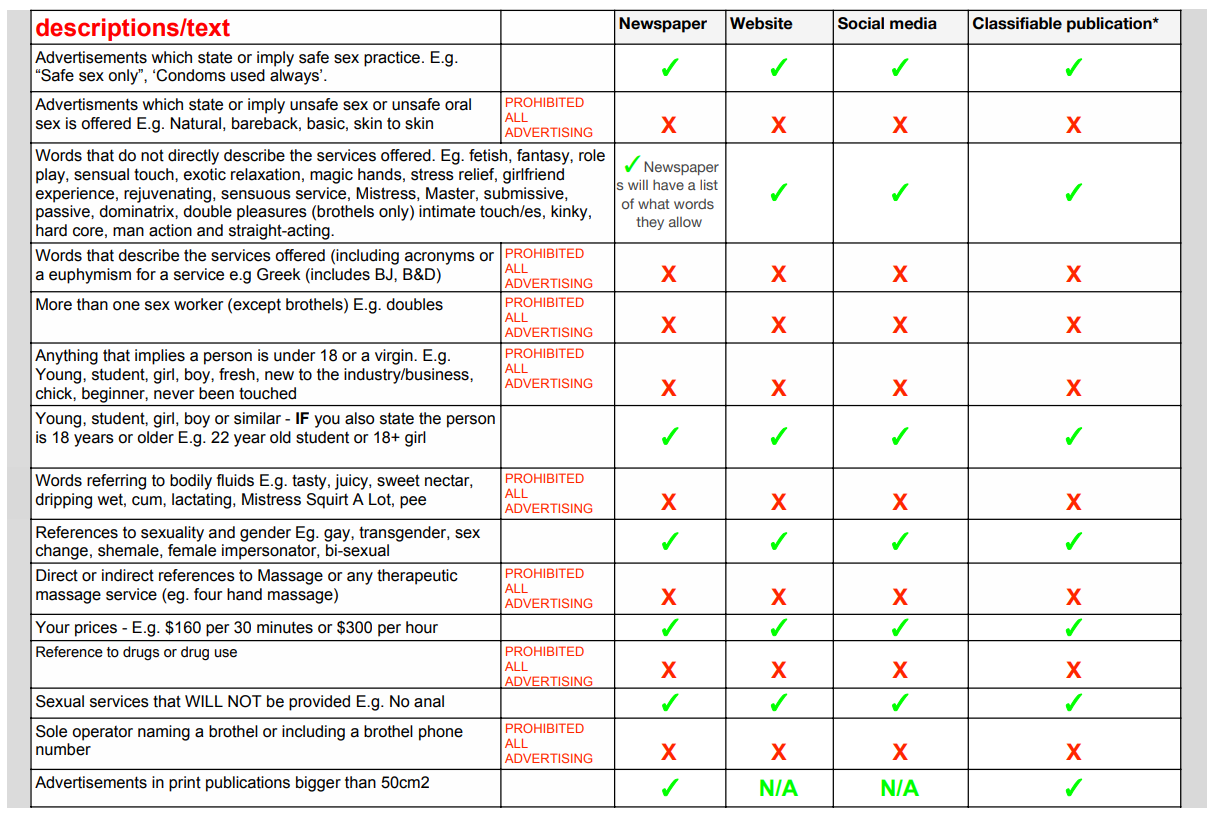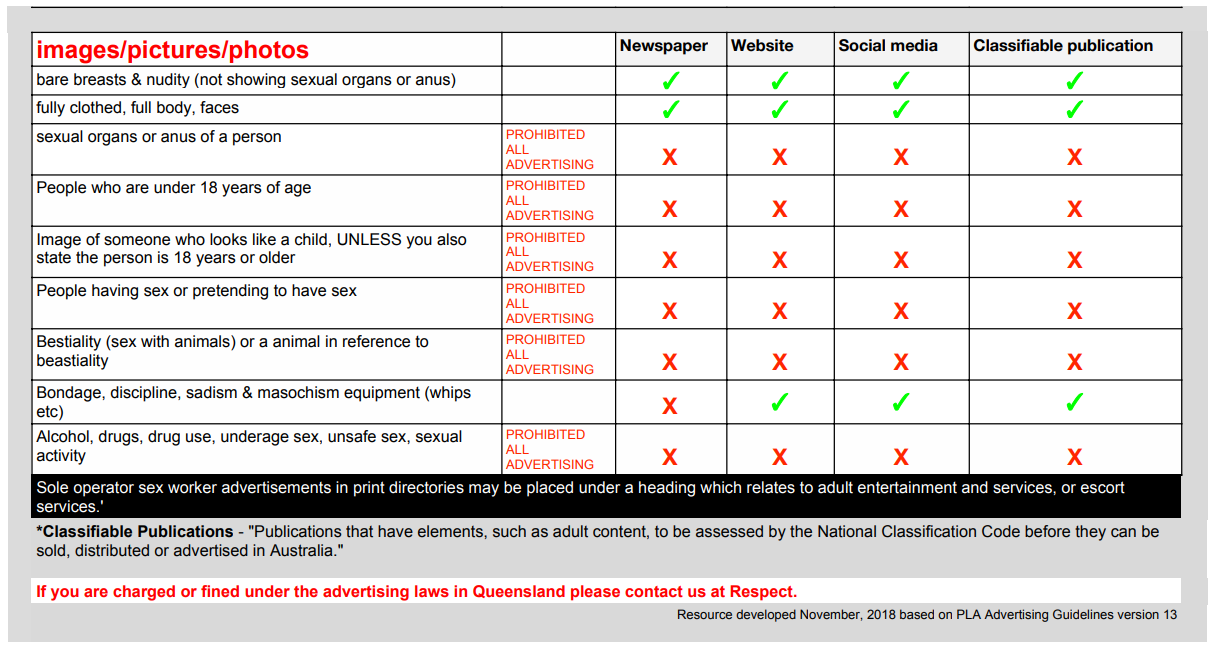 ONLINE PLATFORMSFEEDBACKAustralia Cracker www.australiacracker.com.auCredits $1 eachStandard 5 creditsAd boost 20 creditsWhen you sign up you receive 100 free credits. Ads will stay published for 14 daysWorkers report negative experiences with this site, particularly...
read more
Are you having issues with online advertising this week? The closure of US based sites is causing some shake-ups in advertising. We have a list of sites still up and running.     Escorts & Babes - $10 a week basic advertising package, good for Brisbane, SE Qld...
read more