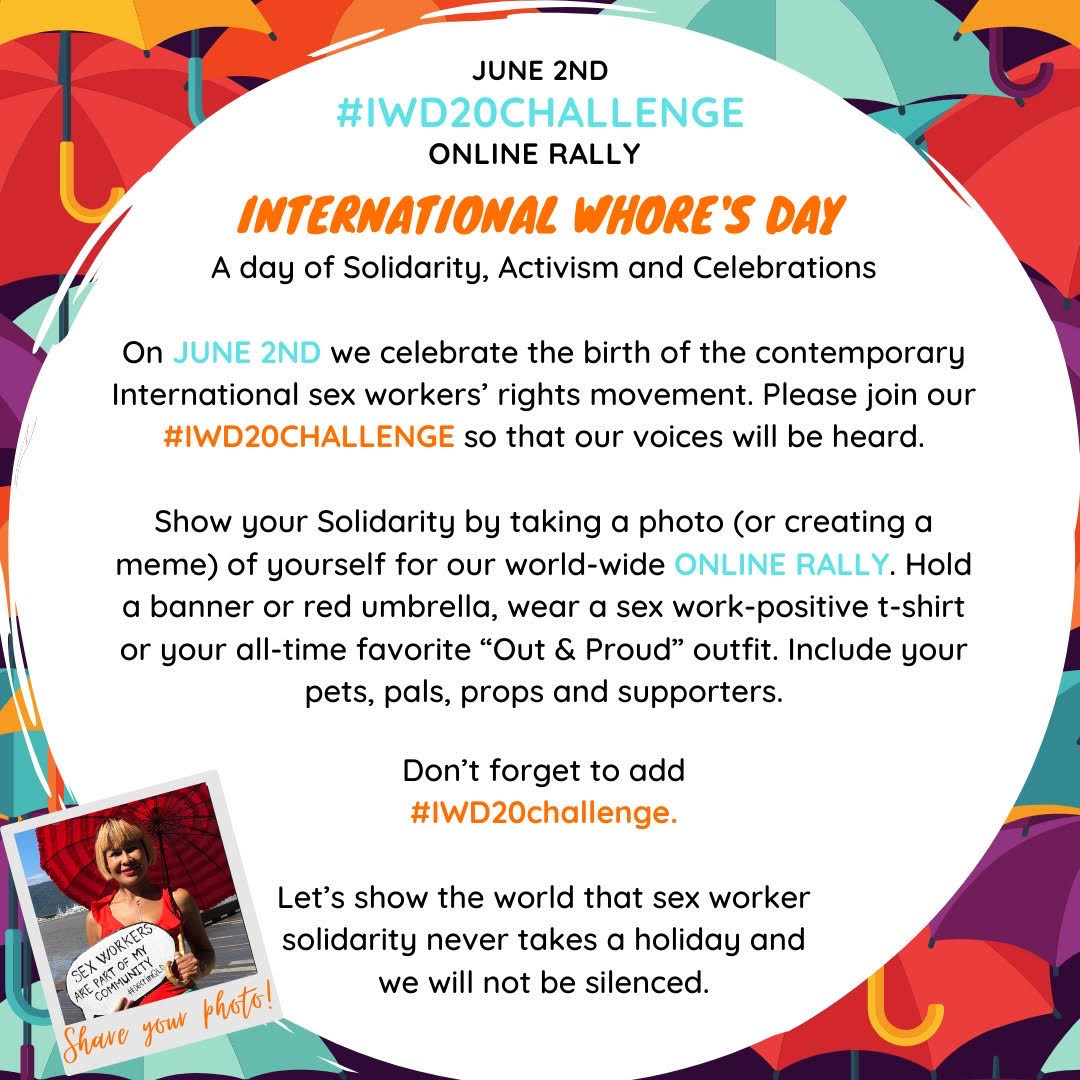 Whore stories ***online event*** 
Join us for an evening of sex worker voices and storytelling on International Whores Day and raise $$$$ for the Emergency Support Fund.
This not to be missed performance night brings to your lounge some of the big names in sex worker performance in Australia reading from their original works. Plus never before heard new talent pumped directly into your isolation retreat. 
No need to come out from the doona for this no pants required party
<3 Buy your household a front row seat for this whoresome event <3
Tickets start at $10+booking fee
For more information and bookings:
https://www.eventbrite.com/e/whore-stories-fundraiser-international-whores-day-2-june-tickets-105032085796