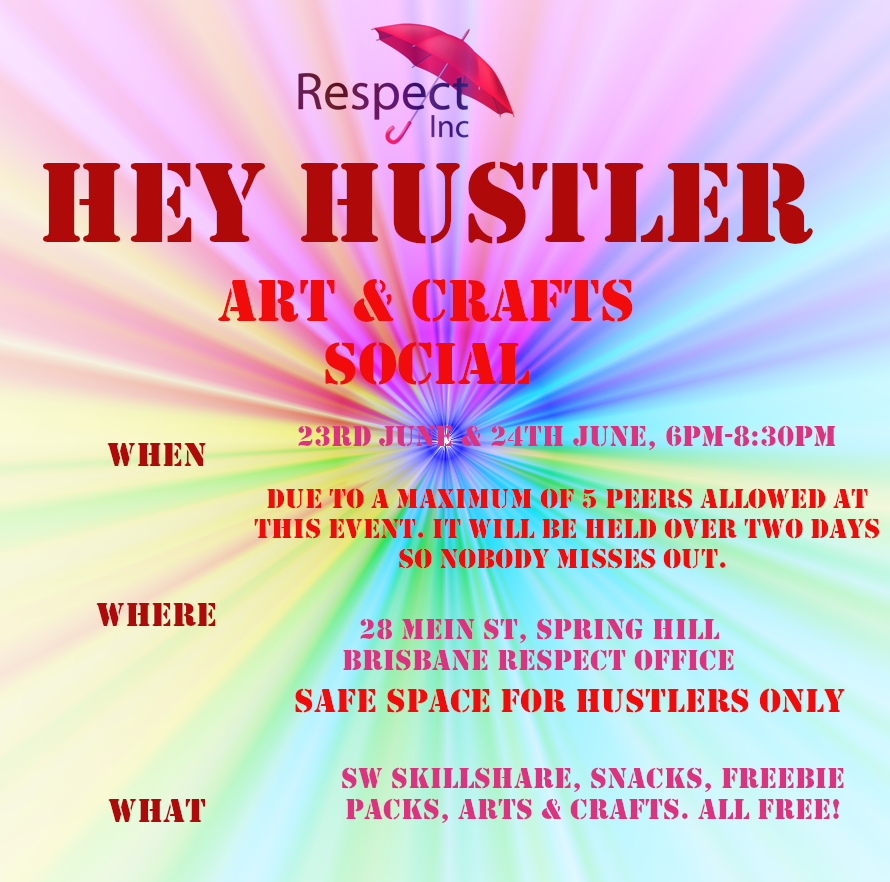 Due to new COVID guidelines and social distancing regulations, the next Hey Hustler social event will be held over two days with a maximum of 5 people to attend each day.
It will be an Arts & Crafts event focusing on realistic body representations of all sex workers. There will be food, safe sex supplies, heating and activities!
All is free and it is a sex worker only safe space!
I hope to see all my Hey Hustler members make an appearance 🙂
Please RSVP to Harley at 0437000724 xxx