A discussion on reforming regulation of the sex industry in the Northern Territory.
Reform is urgently needed – the current system of regulation in the Northern Territory is not working.
The Northern Territory Government must decide whether it intends to decriminalise sex work, as it has committed to, and in doing so remove exceptional legislation, OR whether it intends to license sex work or sex industry businesses.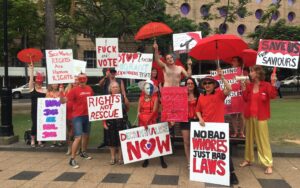 Full submission here