South East Qld Clinics open for screening
Gold Coast Sexual Health
Opening hours are:
Monday 7am–4:30pm
Wednesday 7am–12pm, 3pm–6:30pm
Gold Coast Sexual Health
Level 4, Southport Health Precinct, 16-30 High St, Southport QLD 4215
(07) 5687 9200

CRIMSON CLINIC by sex workers, for sex workers
30 Helen St, Teneriffe, QLD 4005
Better Access Medical
Open hours:
Mon 8:30 am to 6 pm
Tues 8:30 am to 4:30 pm
Wed 8:30 am to 6 pm
Thurs 8:30 am to 4:30 pm
Fri from 8:30 am to 5 pm
Closed weekends
Appointment required, same day currently usually available
Better Access Medical
Located at QuIHN in Bowen Hills: 07 3620 8111
1 Hamilton Place Bowen Hills QLD 4006
Bulk-billed or low fee for non-Medicare holders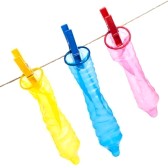 Stonewall
FAST clinic (Thursday night) is for STI screens only, is bulk billed and free, appointment is recommended.
Regular appointments bulk-billed for concession card holders only.
Stonewall
Mon and Thu 8:30-7pm
Tue/Wed/Fri 8:30-6pm
Thursday night (from 5 pm – 9 pm) FAST clinic
Sat 8:30- 12 noon
Sun closed
Located in Windsor: 3857 1222
BIALA
Open hours:
Mon, 7.30 – 16.00
Tue, Thu 7.30 – 17.00
Wed 8.30 – 12.00
Fri 8.30 – 16.00
Closed weekends
BIALA
270 Roma St, Brisbane City QLD 4000
07 3837 5611 (bulk-billed or free)
Drop-in usually available but appointments is recommended
RAPID Clinic
Walk-in clinic open with these hours:
Tues-Fri: 3-8 pm
Sat: 12-5 pm
Closed Sun
The staff who do testing are a range of peers (queer, drug user, sex worker), but cannot give out sexual health certificates. If you require a signed licensed brothel sexual health certificate, we suggest booking an appointment with a GP or nurse elsewhere.
RAPID Clinic
Located in the Valley: 07 3013 5566
2 Winn Street Fortitude Valley, QLD 4000
Free, no Medicare required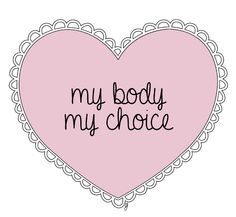 Holdsworth House
Private billing (bulk-billing for concession at doc discretion)
Same-day or next-day appointments usually available currently
Mon – Thurs: 7:30am – 6pm
Fri: 8am – 6pm
Saturday by appointment only
Holdsworth House
Located in the Valley: 07 3894 0794
116 Robertson St Fortitude Valley QLD 4006
All appointments scheduled using the online booking system are private billing. Standard Medicare rebates apply.