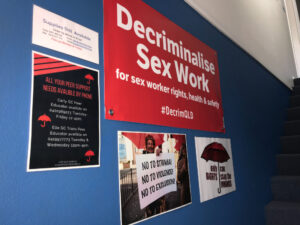 Respect Inc. discusses the proposed sex industry law reforms in Western Australia.
This submission includes Respect Inc. perspectives and motivations and our vision, mission statement and objectives: all sex workers rights are realised regardless of gender, age, race, location, industry sector, cultural background or linguistic abilities.
A general argument against a licensing system is summarised. Under licensing (registration) of sex workers, eligible visa holders are unable to perform sex work legally in Western Australia. This Bill would prevent migrant sex workers and sex workers on student and other temporary visas (including CALD sex workers) from access to the legal sector.

The two-part regulatory system and sexual health regulation are addressed.
Full submission here