IMPORTANT CHANGES FOR ALL SEX WORKERS & SEX INDUSTRY BUSINESSES EXPLAINED BELOW
From 8 Oct the COVIDSafe rules for sex workers have changed in Queensland. 
The changes are:
The COVID Safe Industry Plans for brothels and sex workers will no longer be in use (but continues to be a helpful guide for staying safe during COVID).

The Statement of Compliance is no longer needed. 

The online COVID training is no longer required.
Instead sex workers will need to be compliant with new COVIDSafe Checklist. You must sign, date, and have available if compliance is checked.
NOTE: Sex workers and sex industry businesses do not have to use the QLD QR Code Check-in, you can continue to use your current collection system.
The new Checklist is:
You must be able to show your signed COVID Safe Checklist if you have a compliance visit.
The COVID Safe Checklists include requirements for:
Physical distancing

Cleaning and disinfection of surfaces

Health and hygiene

What to do if you are unwell

Identification of COVID-19 hazards, a risk assessment of those hazards, and control measures.
Exemptions from mandatory use of the QLD QR Code Check-In App
Due to safety concerns, sex industry businesses and sex workers in Queensland can continue to collect contact tracing data without using the QR code check-in App.
"Sex work industry operators have been given the scope to use alternative methods of collecting contact information if using the Check In Qld app would result in safety or liability issues."
Sex workers in QLD are currently collecting name, date, start and end time of the booking, mobile number and email.
Qld police have been advised of this but in case you are asked about this, the QLD Health Directive (21) requirement states:
'where the use of the Check In Qld app would result in safety or liability issues, the business, activity or undertaking must: collect contact information; and comply with the requirements for collection and storage; and if requested, provide the information collected to a public health officer within a stated time.'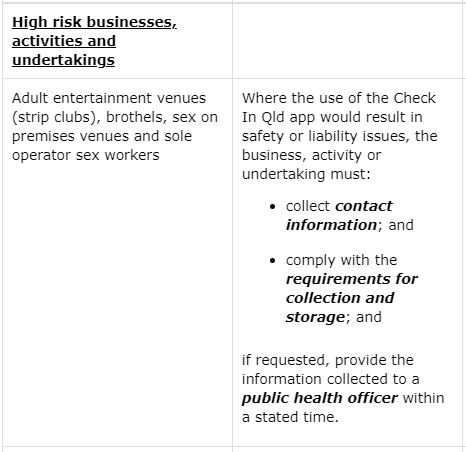 Update: Doubles, couples and more than one client
We have confirmed that the shift to a generic checklist and easing of restrictions means: 
Private/independent sex workers are no longer limited to only seeing one client at a time and are therefore able to accept couples bookings.
Sex workers working in brothels are no longer prohibited from providing doubles bookings.
Note: this is a change to COVID restrictions and does not change the law that prohibits private or individual sex workers providing doubles services.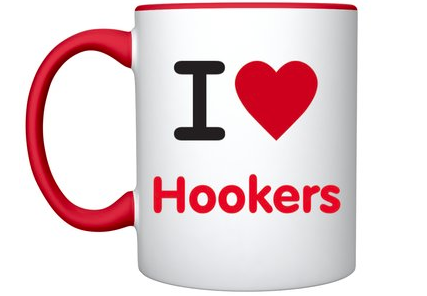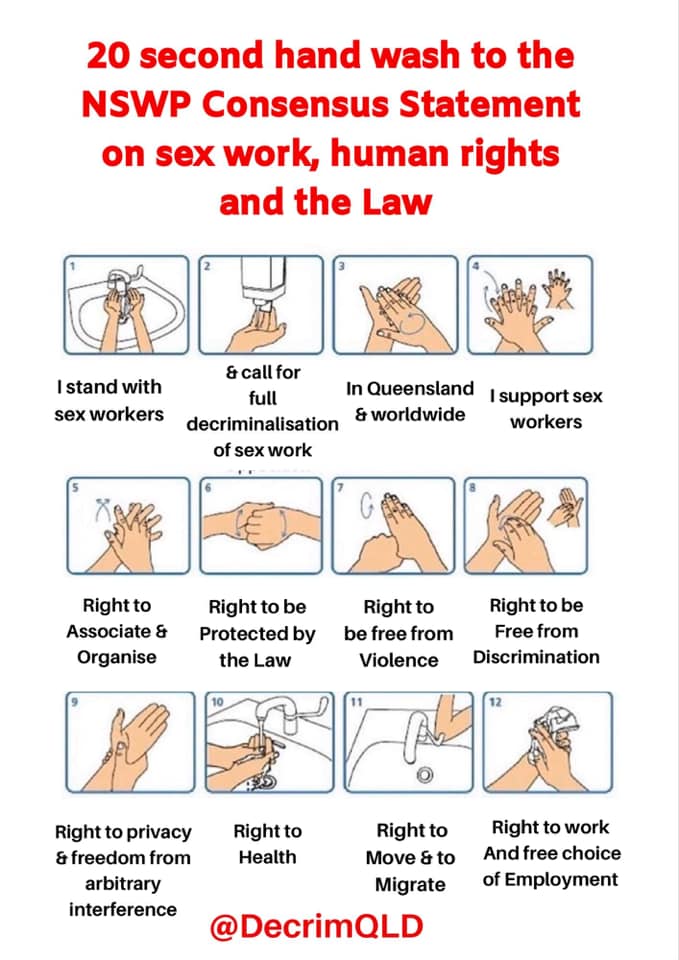 Sex workers and clients should continue with basic COVID prevention strategies:
Wash your hands

Use protective equipment

Do not work or visit a sex industry business if you feel unwell.
If you think you have COVID-19 symptoms call 13HEALTH or your local doctor.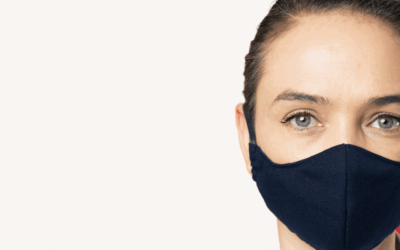 由於新冠病毒Delta變種病毒株已入侵昆士蘭,開始形成社區感染。 即日( 7 月 31 日)下午 4 點起,至8月8日(星期日),開始施行為期8天的社區防疫封鎖。
SEX WORK AND COVID IN THE MEDIA